Over 10,000 cubic feet of records relating to the Cold War in the American South are held at the National Archives at Atlanta. These records include documentation of the space program, nuclear research and development, civil defense, and the effects of these programs on the social and political environment of the Southeast. This year's symposium encourages research in these diverse records, features scholars whose published works were based on these holdings, and promotes the discovery of new scholars from universities and colleges across the Southeast and the nation.


Shane Bell - 9:10 AM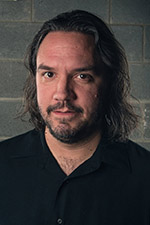 Shane holds a bachelor's degree in history and a Master of Arts in Liberal Studies from Clayton State University. He worked for the National Archives as a graduate student employee beginning in 2007 and joined the agency full time in 2011. Shane has extensive experience with records from NASA, the Atomic Energy Commission, and 19th century federal courts. He has compiled finding aids for holdings related to The War of 1812, the 19th century illegal slave trade, the Civil War, and 20th century science and technology. In addition to his archival work he also teaches Modern and Pre-Modern World history at Clayton State.
Cold War Holdings in the national Archives at Atlanta
View Powerpoint Presentation
[Download PDF]
---
Dr. Kari Frederickson - 10:00 AM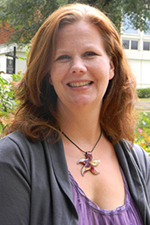 Kari Frederickson received her Ph.D. in history from Rutgers University. She is the author of The Dixiecrat Revolt and the End the Solid South, 1932-1968 (University of North Carolina, 2001), which was awarded the Harry S. Truman Book Award in 2002; and Cold War Dixie: Militarization and Modernization in the American South (University of Georgia, 2013), which won the Bennett Wall Award for the Best Book in Southern Economic and Business History, given by the Southern Historical Association. Dr. Frederickson is Professor of History and Chair of the Department of History at the University of Alabama.
"Better Living": Creating a Cold War Company Town
View Powerpoint Presentation
[Download PDF]
---
Dr. Christopher Ward - 11:00 AM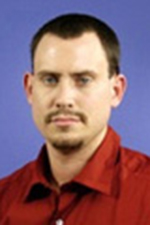 Dr. Christopher J. Ward serves as Professor of History at Clayton State University in metropolitan Atlanta, where he has taught since 2004. In 2010, Ward was named editor-in-chief of the journal The Soviet and Post-Soviet Review. Ward received his Ph.D. in Russian and Soviet History from the University of North Carolina at Chapel Hill in 2002. He is the author of a number of publications, most notably Brezhnev's Folly: The Building of BAM and Late Soviet Socialism, which was published by the University of Pittsburgh Press in 2009 and was reissued in paperback in 2010. Ward's articles have appeared in the scholarly journals Global Crime (United Kingdom), Acta Slavica Iaponica (Japan), Problemy slavianovedeniia (Russia), and Canadian Slavonic Papers. Most recently, a chapter of his appeared in Youth and Rock in the Soviet Bloc: Youth Cultures, Music, and the State in Russia and Eastern Europe, edited by William Jay Risch (Lexington Books, 2014).
Brezhnev's Folly: The Building of BAM and Late Soviet Socialism
View Powerpoint Presentation
[Download PDF]
---
Dr. Aubrey Underwood - 1:30 PM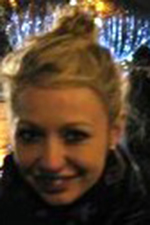 Dr. Aubrey Underwood is a tenure-track assistant professor of history in the Department of African-American Studies, Africana Women's Studies and History at Clark Atlanta University. She serves as the Undergraduate History Major adviser and the faculty sponsor to Phi Alpha Theta (the National History Honor's Society). She completed her PhD in American History from Georgia State University in 2011. Her doctoral work, "The Apocalypse will be Televised: Representations of Nuclear War on Network Television, 1976-1987," examines the critical nexus between nuclear protests, the media, and control over "public opinion." She is currently revising her dissertation into a manuscript for publication.
We've been dumped on by the Pentagon: The American South and the Campaign against Nuclear Weapons and Nuclear Waste
View Powerpoint Presentation
[Download PDF]
---
Dr. Douglas Flamming - 2:30 PM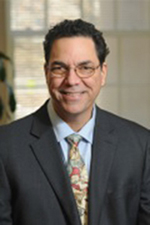 A Guggenheim Fellow and winner of Georgia Tech's prestigious Geoffrey Eichholz Teaching Award, Dr. Douglas Flamming specializes in the social and political history of the United States since the Civil War. He teaches a variety of courses, including the History of the South, the Industrial Revolution, and the U.S. History survey.  Flamming is the author of three books: Creating the Modern South: Millhands and Managers in Dalton, Georgia (University of North Carolina Press, 1992); Bound for Freedom: Black Los Angeles in Jim Crow America (University of California Press, 2005); and African Americans in the West (ABC-CLIO, 2009).  His current book project is a history of the Civil Rights Act of 1964.
Red, "Pink Gold," and Blue: Southern Shrimpers vs.
Soviet Shrimpers in the Gulf of Mexico, 1945-1975
View Powerpoint Presentation
[Download PDF]
---
John Whitehurst - 3:30 PM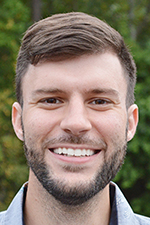 John Whitehurst is a History Ph.D. candidate and teaching assistant at Florida State University with a focus on the history of science, medicine, and environment. He received a B.S. in History from Brigham Young University – Idaho in 2008 and a M.A. in Twentieth Century American History from Georgia State University in 2012. From 2010 – 2012 he worked as an archival technician at the National Archives at Atlanta. John is currently writing his dissertation on the relationship between civil defense, the medical community, and state security throughout the Cold War and is teaching a course on the history of science.
Doctors and the Bomb: Civil Defense Training and the Emergence of
Cold War Medical Activism
View Powerpoint Presentation
[Download PDF]